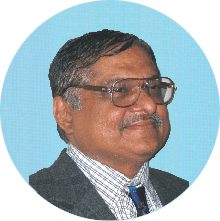 Mr. Shekhar Kulkarni
Co-Founder & Chairman
Mr. Shekhar Kulkarni is the Co- Founder and Chairman of Universal Steel Information Technology. He also holds executive management positions at MANIK Engineers, Manor Enterprises, Manohar Entertainment and MANIKS Systems. His 40 years of experience have taught him how to grow a company internationally. He started his career in 1976, in the field of Controls for Air Pollution and Dust Collector Industry and also developed various innovative Energy Saving Systems. He has been honored with the Life Time Achievement Award by ISHRAE, Pune Chapter for his contribution towards growth of Refrigeration & Air Conditioning Industry in last 40 years.
He firmly believes in "Reverse Engineering" i.e. Import Substitution, Indigenization and Improvement. He is an IIT Bombay alumnus and also holds a Masters in Business Studies.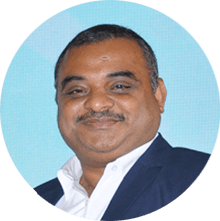 Mr. Mukesh Kumar
Co-Founder & Chief Executive Officer
Mr. Mukesh Kumar is the Co- Founder and Chief Executive Officer of Universal Steel Information Technology. He has more than 20 years of experience in Execution, Implementation and Delivery of software solutions to customers like US Steel, JSW Steel, Essar Steel, Vizag Steel, Sahaviriya Steel Industries, VAI-Austria, Jindal Steel and Power Ltd etc. He strongly believes in delivering quality services to the clients with technology at par to the Industry Standards. His background uniquely prepares him to lead Universal Steel Information Technology's efforts towards delivering innovative technological solutions tailored to the customers need. Mukesh enjoys the process of turning the dreams into reality by taking a long term view that serves as a guidepost for decision making. He is deeply committed to the tasks he undertakes and has a keen instinctive sense for what works in the marketplace. He has done Bachelor of Science in Engineering - Computer from Newport University, USA.